We're proud to be supporting SHINE, an organisation which has been working for over a decade to improve the lives of disadvantaged children and a cause that we support wholeheartedly.
Let Teachers SHINE
SHINE's competition, Let Teachers SHINE, provides an opportunity for inspirational teachers to use their ideas to improve outcomes for children. All you need to do is submit your idea for teaching disadvantaged young people English, maths or science. 10 winning projects are selected each year and each winner will receive up to £15,000 from SHINE.
Previous winners include Colin Hegarty, founder of HegartyMaths, aimed at helping GCSE students with their maths exams by producing revision videos. Gavin Summerfield has also wowed the crowds at Bett over the last two years with his NAO robot project, which helps children learn how to program and tell stories using NAO robot technology.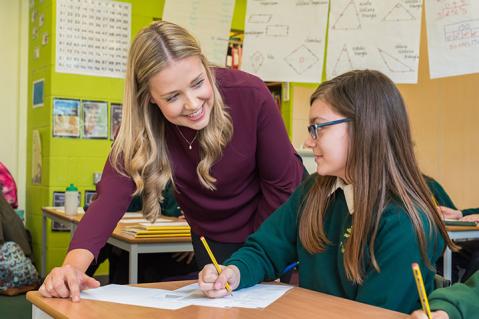 How do you help your pupils shine?
We brought together a group of inspirational teachers and asked them to tell us how they help their pupils to shine in school. Our teachers are all winners of this year's Let Teachers SHINE competition, which helps teachers to bring brilliant ideas to fruition by developing projects to support disadvantaged young people across the country. Check out our video to see their thoughts.