New holistic HR management system – bespoke to schools
SAMpeople is the leading HR software for education - your one-stop solution to all your HR needs, with automated processes and seamless integration with SIMS. Manage and monitor all HR casework, recruitment (via FACE-Ed ATS), absenteeism, contract administration, performance management, HR compliance and staff development.
Benefit from SAMpeople's leading absence management software for education, SAM which provides the absence module of SAMpeople. All your data is kept in one place with two-way integration from SIMS to remove duplication. With the employee portal, staff can view their profile, multiple contracts, request leave of absence, TOIL, Annual Leave and Term Time Plus Payback, as well as viewing, accepting, and managing documents in their document vault.

Employee Management
Store all important employee details in one secure online personnel file. Record communications, key dates, training, pay information, historial contract changes and working patterns to feed into reporting, absence management and the employee portal MySAM.
Set task reminders for line managers and employees and see key reporting information broken down to employee level. Set up daily shift patterns, inset days, holiday entitlement, TT+ Days, contract probationary period and keep abreast of fixed-term contracts. Employees are also able to view and manage leave of absence and receive and return documents.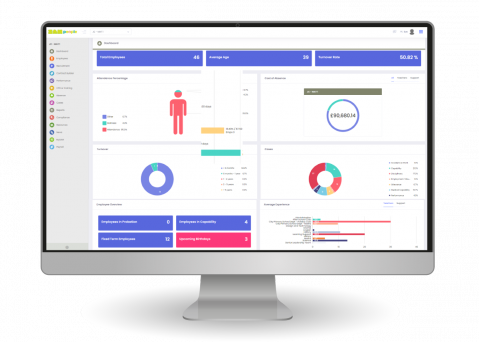 Case management and performance
Make tracking HR cases easy by recording actions, storing documents and evidence, as well as providing a report on progress of disciplinaries, grievances and capability cases in seconds.
Track everything from induction to appraisals plus lesson observations. Invite an employee to a performance event and track response, set targets for development needs and track completion.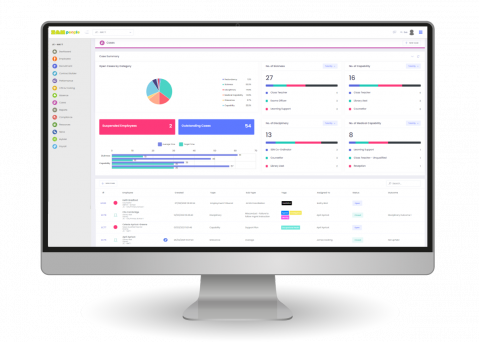 Contracts and Training
Build your own contract templates with our contract builder. Track and record employee acceptance electronically regarding sent documents and policies.
View the employee's career pathway including signed offer letter, contract information and induction training. Add training courses and objectives and monitor completion and CPD all within the system.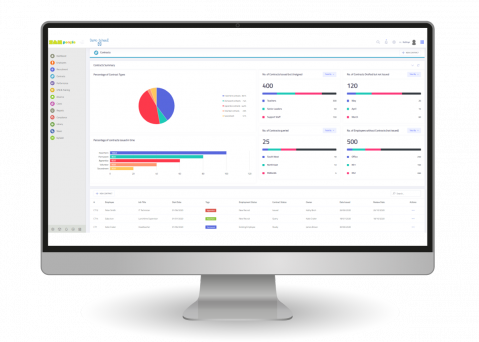 Safer recruitment and vetting
The FACE-Ed module provides you with the ability to manage vacancy approvals at trust level, applications, shortlisting, referencing and vetting checks (e.g DBS checks, Right to Work, OTS, ID, Prohibition) and highlights gaps in information required for your Single Central Register (SCR) to ensure safe and secure recruitment. FACE-Ed also supports an efficient onboarding process by allowing you to issue offer letters and onboarding documentation.