SIMS gives school teachers and leaders instant information on each pupil so they can make informed decisions about the care of each child. Everything needed to know about a child can be found in one place, from their achievements, medical information and conduct, to assessment results and extra-curricular participation.
SIMS provides a child-centred solution to effective safeguarding and identifies emerging problems. This helps to facilitate immediate targeted actions, provide evidence to inspectors and drive improved outcomes for pupils.
Identify emerging problems
With SIMS, receive alerts on attendance, behaviour and progress for individual pupils and vulnerable groups -automatically visible on your SIMS Homepage. 
Get reminders of medical events and key tasks. For example when a pupil is due to return from a lengthy absence so you can take action. Some pupils may have regular authorised absences to play in sports tournaments or to take part in rehearsals for school performances. Lesson by lesson registration means all types of absences are monitored and can be followed up, as appropriate. 
Staff can also use the SIMS Teacher app to instantly record assessment, attendance, rewards and behaviour - offline and online - ensuring your data is always up-to-date.
Enable the early identification of safeguarding risks and trends across a range of concerns through the comprehensive data dashboards in MyConcern. Automatic notifications from MyConcern are sent to the designated safeguarding lead when any new concerns arise.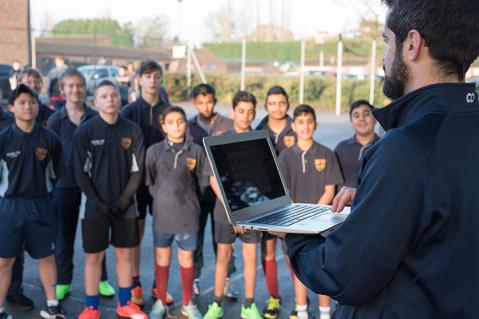 Track the impact of safeguarding interventions 
Being able to monitor and track pupils' progress, readiness to learn and self-regulation is critical to understanding if your intervention strategies are having a positive impact. By monitoring which pupils are falling in or out of the persistent absence group or a group set up to monitor poor behaviour, you will be able to see if your strategy is working. This makes it even easier for you to reward the child for improved attendance and positive behaviour where appropriate.
Use SIMS Discover to receive instant alerts indicating changes to a pupil's performance, attendance or behaviour, so you can take immediate action where required.
Track and monitor how effective any additional resource has been by using SIMS Interventions across a range of different areas, such as SEND, academic interventions and pastoral support. Interventions can be monitored at an individual or group level.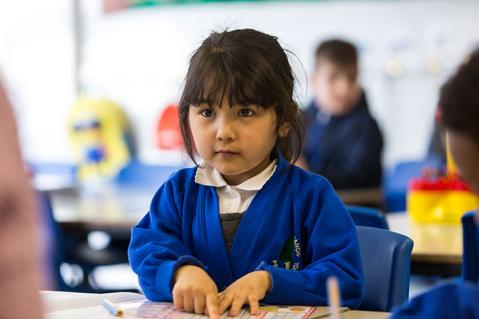 Work together to safeguard children
If children and families are to receive the right help at the right time, everyone who comes into contact with them has a role to play in identifying concerns, sharing information and taking prompt action.
Effective engagement with parents and guardians should also be considered as they are in a key position to drive insights and improvements from home.
With SIMS, schools can work collaboratively with trusted partners and colleagues, by adding them as team members to a specific concern or pupil profile in MyConcern. This promotes a complete picture of an individual's wellbeing and enables your school to manage concerns and support pupils. It also enables the relevant team members to act when required.
Enhance your safeguarding strategy with effective communication with parents. With SIMS InTouch, schools can automatically alert parents of their child's attendance, conduct and achievement, ensuring a timely and appropriate follow-up. Send parents text or email messages about how their child got on in the latest test, or the final score of their football match, so parents can provide additional encouragement from home.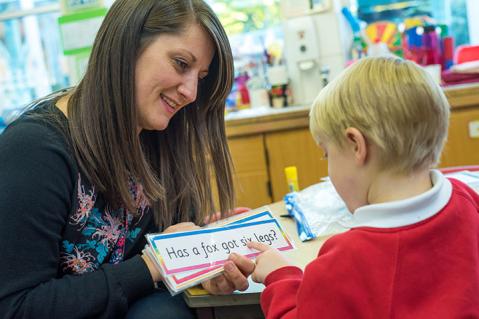 Evidence the positive impact of interventions 
Schools need to prove they are meeting safeguarding standards, demonstrating best practice and showing their interventions will make pupils happy and engaged in their learning environment.
SIMS Discover allows you to clearly assess and evidence the positive impact your safeguarding and intervention strategies have had in school. This can be shared with governors and inspectors to support discussions, with the ability to easily produce different analyses to draw conclusions.
Individual pupil reports can be generated through SIMS and shared with parents though SIMS InTouch, which allows you to drive parental engagement.
MyConcern meets all requirements for inspection standards and provides clear, auditable evidence. Powerful reporting tools deliver management reports for senior leaders, governing bodies, local authorities and other groups of schools.
"The Teacher app is great as it allows our teachers, for example the Sports Department, the flexibility of using the app for attendance, pupil information queries and mark sheets whilst on the go."

Kieron Norris, Director of ICT, Dulwich College (Singapore)
Get in touch
Looking for ways to streamline your safeguarding and pastoral care with security? Speak to a member of our expert sales team to learn how SIMS can help you and your school. Use the contact form below: