All schools need to get the most out of any investment they make. The SIMS school budget tool has the power to give your teams more time by reducing administration and ensuring your school's money and resources are put to the best possible use.
SIMS gives you a clear picture of performance in every area of school life – from pupil achievement to the quality of teaching, your budget management and cashflow.
Use SIMS to reduce hours spent on administration and free up time and talent for the most important job of all – providing an exceptional education.
Deliver an outstanding education
Schools continually strive to deliver an excellent academic performance. SIMS Assessment helps by making it easy for teachers to track when pupils start to fall behind so they can encourage and support children to get back on track, raising the school's results overall.
Find out about SIMS Assessment >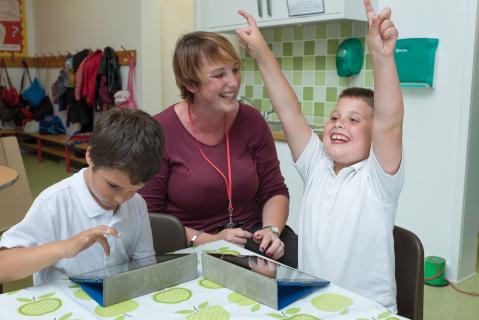 An efficient digital communication solution to link schools, parents and pupils
SIMS all-in-one parental engagement solution seamlessly brings parents, students and schools together. With a convenient app, everyone can quickly and easily access information from any device, in real-time, in and out of the classroom. Using app notifications, text and email saves time and money for schools. For example, a typical secondary school can save 450 working hours and £8,000 in paper and related costs per year, and a typical primary £2,200 by switching to electronic communication.
Find out more about SIMS Parental Engagement Solution >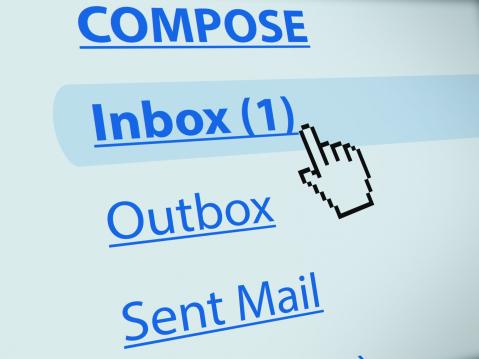 Embrace smarter working
Not all school MIS systems are the same. With SIMS, you can automate repetitive tasks and with SIMS Core Suite, you only need to enter pupil information once. You can also set up time-saving automatic alerts to inform staff about changes within a pupil group using SIMS Discover. Primary schools can gain two to three hours of administration time a week using SIMS Dinner Money.
Find out more about SIMS Core Suite and take a look at SIMS Discover.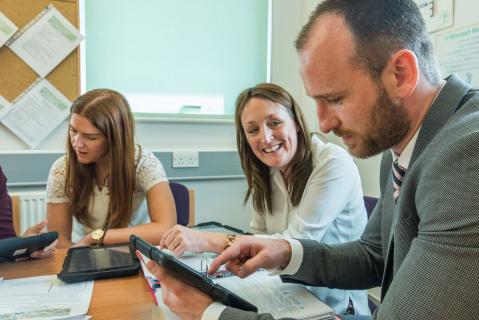 Save time on pupil reports
SIMS can help you with your school report writing, helping to produce pupils' termly reports faster. SIMS Profiles (part of the SIMS Assessment and Reporting Suite) can save up to 30 minutes on each report by pre-filling pupil information and assessment data, and creating them electronically. SIMS Teacher Comments suggests appropriate comments to be inserted and edited into each report saving even more time.
Find out more about SIMS Assessment and Reporting Suite >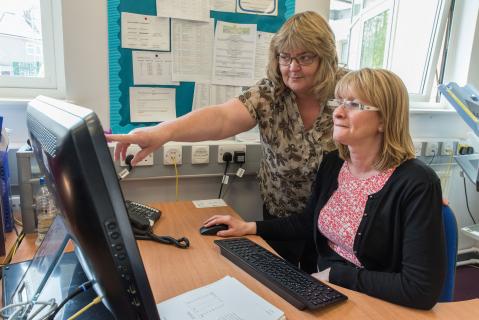 First impressions count
SIMS Registration & Admissions helps with attracting new pupils to your school by putting simple to manage processes in place that impress parents and their children. It supports you in delivering a more personal experience through the admissions process and ensures you get good numbers of pupils joining your school.
"We have used SIMS for many years; it has grown with us and supported us and the system is closely tailored to our needs."

Richard Palmer, Head of St Christopher School
Support teaching excellence
SIMS Staff Performance helps to monitor staff by drawing information together - from pupil assessments and lesson observations to employee reviews and development. This means you can highlight and reward excellent teaching and identify those who might need more training and support.
Find out more about SIMS Staff Performance >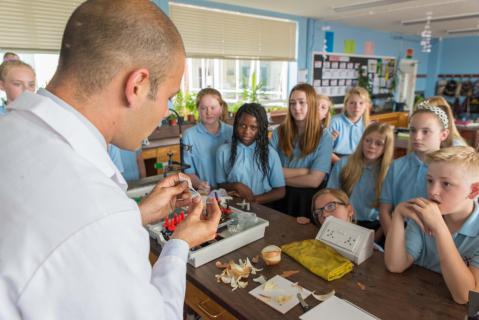 For more information on how SIMS helps, download our brochures:
Get in touch
Reduce time spent on administration and focus on delivering excellent teaching and learning with our solutions designed to help save time and money. Speak to a member of our dedicated sales team to learn how SIMS helps schools every day. Use the contact form below: