Becoming an accredited SIMS support team is an achievement that should be celebrated.
Once a team achieves accreditation, they are presented with an award and this occasion can be used by the team to highlight their achievement both internally and externally if they wish. The presentation is also an ideal time to give the winning school the survey prize - an android tablet.
The new accreditation award is an acrylic encapsulation designed to showcase the team's achievement.
Recent accreditations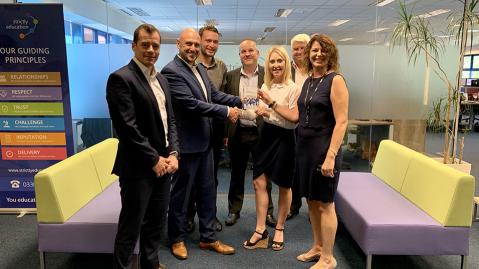 Strictly Education (from left to right)  Alex Farr, Ben Jones (ESS), Jamie Frear, Dave Leaker, Charlotte Armstrong, Stuart Collard, Julie Field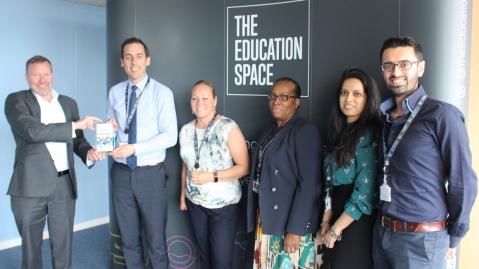 The Education Space/NPW (from left to right): Alan Dean (ESS), Chris Fagan, Tracy Higgins, Marcia Labadie, Delakshi Nadanasivam, Sat Singh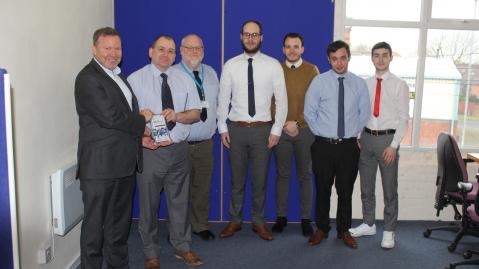 Connect Up (from left to right): Alan Dean (ESS), Ian Page, Peter Brookes, Phil Ambler, Liam Holt, Andy Wilson, Jacob Thompson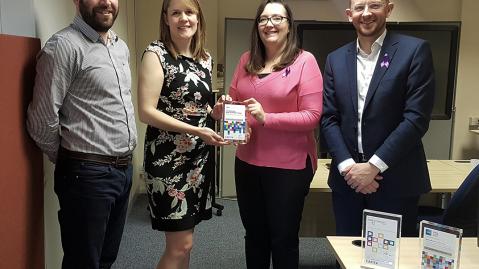 Turn it On (from left to right): Daniel Baylis, Rachel Gray, Michelle Peace, Tom Welch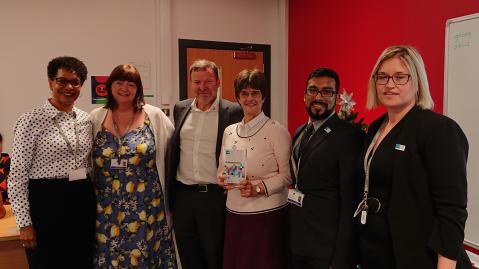 SIMS For Schools (from left to right): Carol Noel, Elaine Davis, Alan Dean (ESS), Gill Twallin, Kunal Shah, Sarah Worsley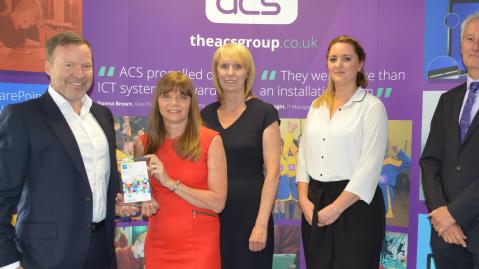 ACS SIMS and FMS Support Team (from left to right): Alan Dean (ESS), Mandy Eyre, Karen McCarthy, Rachel Armitage, John Christian (ESS)
School Business Services Ltd (from left to right): Anne Creed, Adam Fisher, Martine North, Cara Patching, Viv Reed, Raie Walker, Jason King, Dawn Holloway, Albie Hunter, Michelle Tillyer, Sam Curtis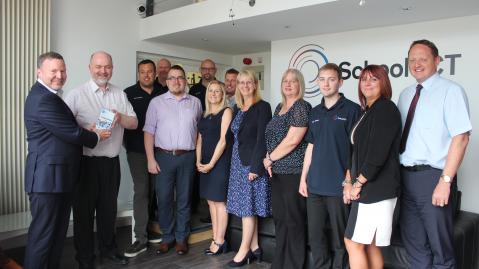 School ICT Services (from left to right): Alan Dean (ESS), Mark Blackwood, Ian Hornshaw, Daniel Preston, Ben Felton, Nik Owen, Jenny Metcalfe, Simon Wilson, Sarah O'Neill, Halen Coneyworth, Ryan Thomas, Clare Barnett, Steven Hutton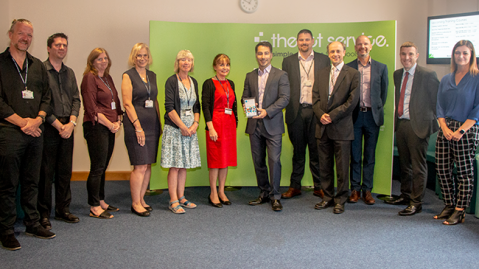 The ICT Service - Cambridgeshire (from left to right): Paul Stratford, Rob Gorst, Vanessa Green, Donna Flynn, Jane Ryan, Anne Trace, Jonathan Dunthorne (ESS), Dave Ager, Matthew Nall, John Chapman, Jonathan Lewis, Zoe Sideserf (ESS)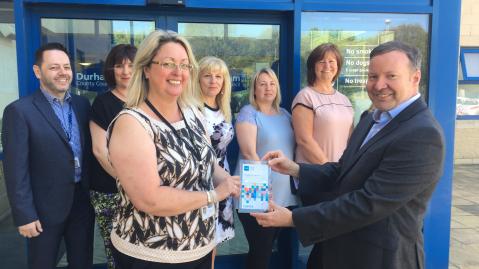 Durham MIS Team (from left to right) Lee Hayton, Kaye Sutcliffe, Pauline Archer, Karen Damestani, Denise Durkin (back), Sarah Lee, Alan Dean (ESS)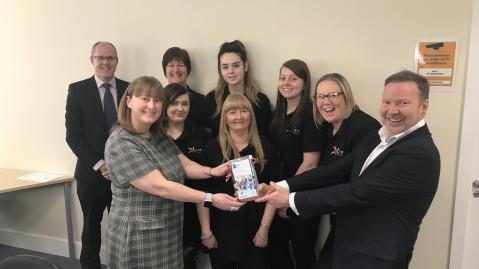 One IT Services and Solutions (from left to right): James Tattersall (ESS), Cheryl Todd, Beth Angel, Andrea Warburton, Lynda Angel, Chelsea Abbott, Nicola Ironside, Chris Dymond, Alan Dean (ESS)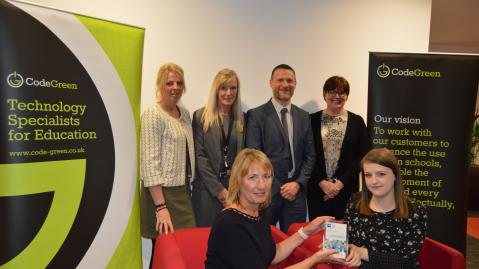 Code Green (from left to right): Rachel Ruston, Alison Semley, Dave Robinson, Julie Garner (back), Philippa Wilding (ESS), Chloe Ward (front)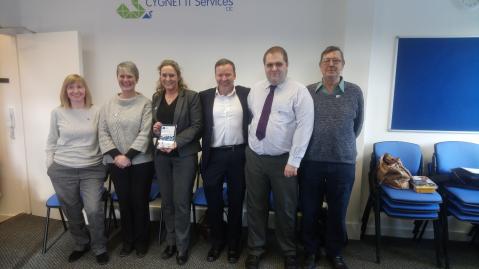 Cygnet IT Services CIC (from left to right): Jacqui Bootle, Kathy Valentine, Sarah Ruiz, Alan Dean (ESS), Simon Evans, Graham Armsby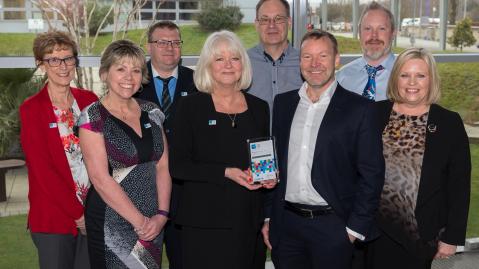 Havering LMS Team: Monica Franks, Verity Brome, Andrea Stephenson, Susan Dungate, Paul Fitzgerald, James Patient and Jason Blair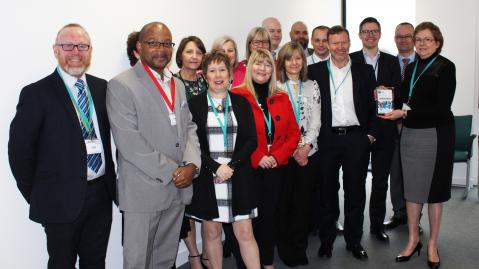 Link2ICT (from left to right): Mark Lovick, Winston Brown, Jane Morris, Jeanne Ralph, Denise Sutcliffe, Jo Hughes, Paula Cardill, Dee Smith, Matthew Whittle, Donna Clark, Ian Farish, David Sims, Alan Dean (ESS), Chris Blackwell, Simon Smith, Lynne Bott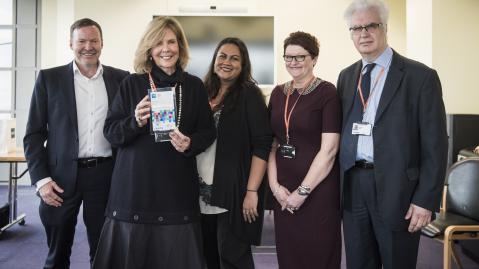 Hackney Learning Trust (from left to right): Alan Dean (ESS), Cristina de Pointis, Priya Shah, Maureen Walsh, Peteris Svilis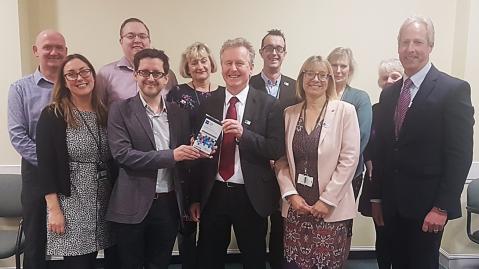 West Berkshire Education IT Team (from left to right): Martin Stone, Sue Clinch, Tom Jones, Winston Poyton (ESS), Julia Wyard, Rory O'Sullivan, Matt Davies, Janet Calloway, Georgina Collins, Chris Glasspool, Kevin Griffin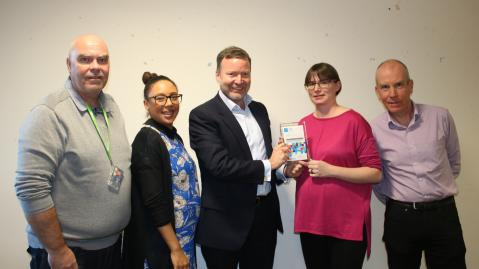 Bristol City Council Trading with Schools (from left to right): Ian Lovell, Kaya Watts, Alan Dean (ESS), Chrystal Stevens, Peter Wangermann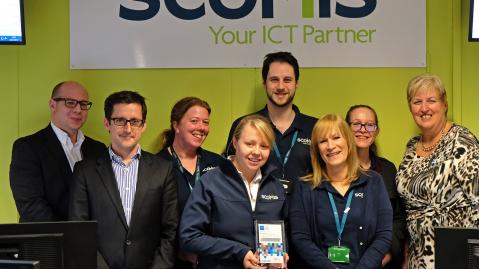 Scomis: Michael Heard and Winston Poyton with Debbie Foweraker, Head of Scomis and members of the Scomis Service Desk.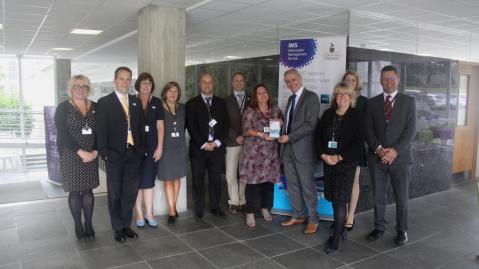 The Cornwall IMS Team (from left to right): Ellie Iljin, Elmar Nagel, Lorna Kellas, Della Droy, Mark Read, Steve Cleaver, Sue Seamarks, Phil Neal, Cath Robinson, Elinor Paul and Ross Mackenzie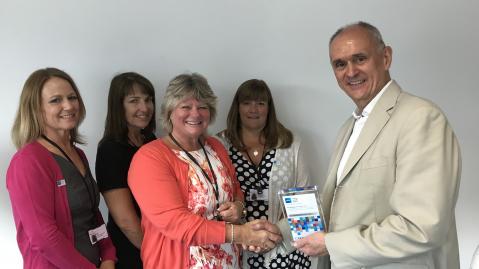 DMBC School Information Support Team (from left to right): Elaine Smith, Debra Atkinson, Kim Kellett, Julie Pearson, Phil Neal.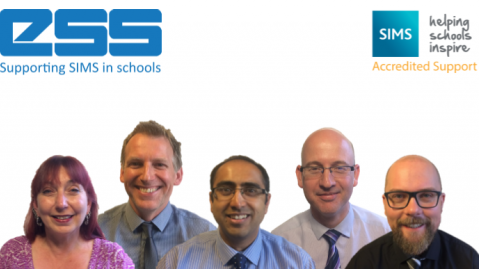 Education Systems Support (from left to right): Jeanette Essex, David Harris, Manish Vyas, Eddy Johnstone, Pete Walton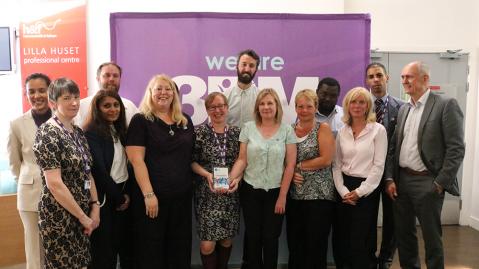 3BM (from left to right): Roseli Heinsius, Louise Wassell, Rob Pidgley, Naginder Johal, Anne Weston, Pauline Jennings, Damon Hatcher, Jean Rossin, Jill Grant, Serge Takengny, Vanessa Exton, Jason Tobias, Phil Neal.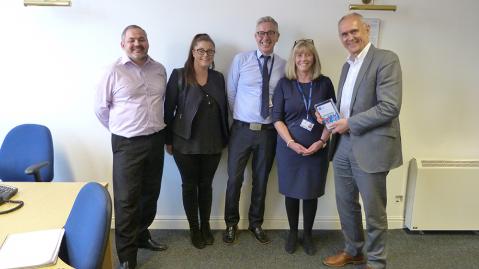 Pennine Education Ltd (from left to right): John Armstrong, Rebecca Smith, Jonathan Howells, Elaine Smith, Phil Neal.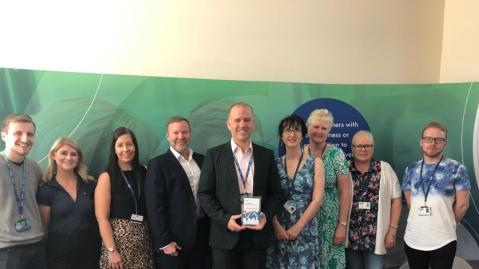 Eis Kent (from left to right):  Luc State, Ellie Mayhew, Sarah Armitage, Alan Dean (ESS), Mark Hodges, Linda Munday, Tracey McGuire, Stella Newton and  Will Haisman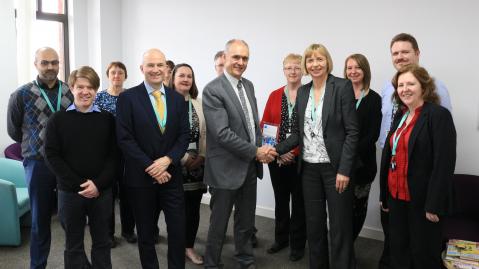 Herts for Learning (from left to right): Shahid Sahil, Justin Parsons, Jennie Davies, Andrew de Csilléry, Jackie Kirk, Jennie Readings, Jim Borcherds, Phil Neal, Anna Hearn, Sally Cort, Tracy House, Paul Roberts, Christine Woodward.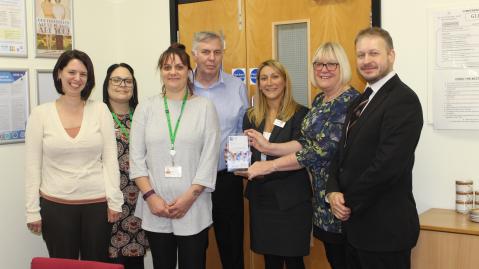 Application Service North Lincolnshire (from left to right): Lisa Jones, Julie Jeffrey, Angie Green, John Keddy, Emma Burbidge (ESS), Sue Neasham, David Jackson.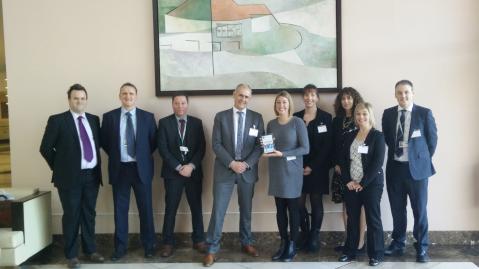 Schools SIMS Support East Sussex (from left to right): Richard May, Jason Waring, Corin Atrill, Phil Neal, Kate Box, Georgina Rowlands, Lisa Piggott, Zoe Dyson, Kris Scruby.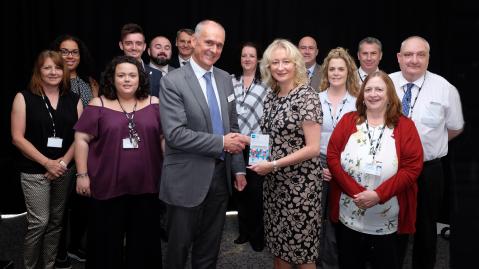 Software Support Wirral - Sue Blair, Molly McAlavey, Sharna Brisk, Alex Lewis, Andy Harrison, Jeff Ashworth, Phil Neal, Debbie King, Lorraine Mitchell, Paul Rose, Emma Murphy, John Williams, Chris Hickson, Ian Ward.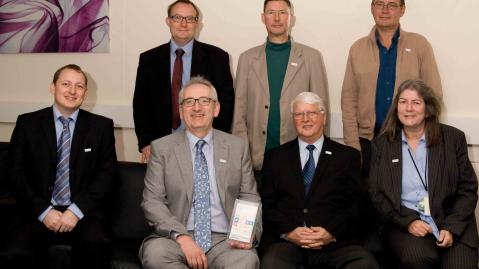 SIMS Services South Gloucestershire: Back row (l-r): Andreas Burt, Simon Painter, Richard Wiltshire, Front row (l-r): Richard Hockaday, Gary Andrews, Peter Allen, Carole Brown.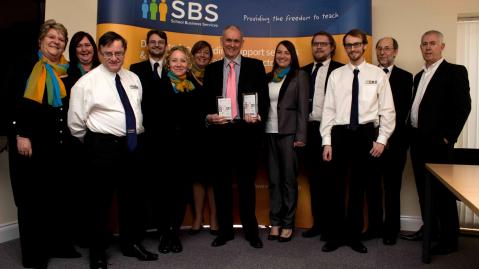 School Business Services Limited - Viv Reed, Martine North, David Fisher, John Patching, Leyla Tovey, Raie Walker, Phil Neal, Laura Bagnall, Justin Bottinga, Adam Fisher, Seymour Leeds, Len Cooper.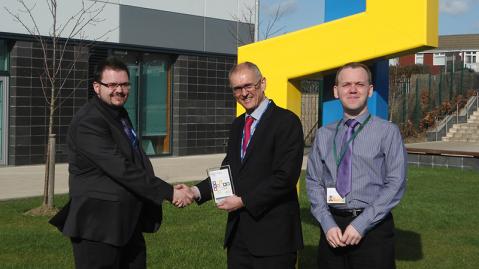 Keystone MIS Ltd - Left to right: Dave Bahn, Phil Neal, Richard Morrell.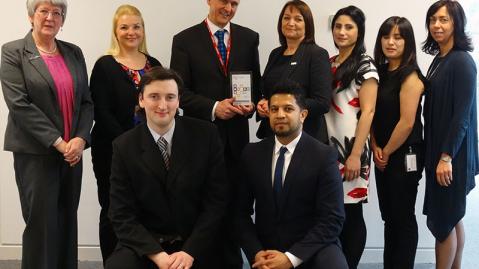 The SIMS Team Rochdale: Back row from left to right Carol Hoyle, Christine Denton, Phil Neal, Lynn Warrington, Carly Jenkins, Lailing Wong, Jane Bell - Front row left to right Richard Chappelle, Maqbool Patel.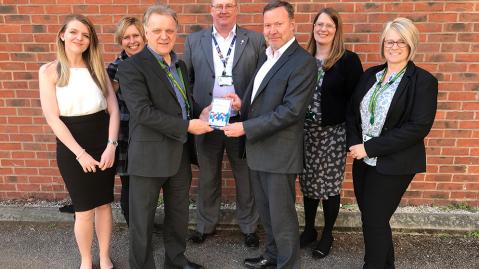 Cheshire East, (From left to right) James McDonald, Steve Ayers, Phil Neal, Julie Adams, Mike Procter, Leeann Rutter, Tomasz Janowski