We have worked alongside schools for over 25 years, helping them to drive improvement and we offer a range of bespoke training and consultancy options to ensure you are getting the most from your SIMS data.
SIMS training at your school
In addition to our scheduled courses, we can also provide bespoke SIMS training for you and your colleagues at your school. Our experts will train up to ten delegates on SIMS with content specifically tailored to your group's individual requirements. This proves a cost-effective option for local school partnerships, federations and trusts, or individual schools that would like more in-depth training on SIMS and can also support the introduction of new software and processes within SIMS.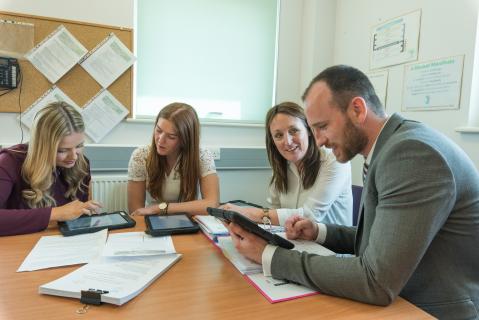 Mentor packs
When used to its full potential, SIMS can make a real difference to your school or academy. Our expert consultants have developed mentor packs to enable your school to realise the potential of SIMS. Mentor packs can be purchased and used in bite sized sessions when needed across the year, giving you peace of mind that a skilled professional is on hand to support you along your SIMS journey. 
The training provided was high quality, understandable and most importantly human! Training has been a great experience and relationships formed with the training team have been brilliant!

Tommy Cullen, COO at Stour Academy Trust